WP Live Chat Support Pro Add-on
Pay once

and

never again

with WP Live Chat Support Pro.
Unlimited Agents
Have as many chat agents as you want.
Initiate Chats With Visitors
Start a conversation with your visitors.
Fully Customizable Chat Experience
Personalize the chat window to your preference.
Quick Responses
Store and use as many predefined responses as you want.
Use your own pictures
Insert your own picture, company logo and name in the chat window.
Desktop Notifications
Get desktop notifications as soon as a new chat is received.
View Chat History
View all the previous conversations with your visitors.
View Missed Chats
View any chats that you may have missed.
Accept & Record Offline Messages
Not online? No problem! Let your users send you an offline message
Amazing Support
We're all about world-class support.
Translation Friendly
Our plugin has been translated into more than 14 languages.
No 3rd party connections
The plugin uses your own website as its server.
Full feature list
Purchase the Pro Add-on of WP Live Chat Support today and experience the following:
Pay once and never again!
Multiple chat agents (unlimited)
Initiate chats with active online visitors
Fully customizable chat experience
Add Quick responses to your chat box
World-class support
Add your own name and picture to the chat window
Add your company logo to the chat window
Edit all text fields
Access previous chat records
Translate the plugin
The plugin uses your own website as its server. No third party connections at all.
Access to any chats you may have missed
Desktop Notifications
Allow users to send offline messages when offline
Include/Exclude the chat window on specific pages
Available in the following languages
WP Live Chat Support is fully translatable and is available in the following languages:
"This plugin is so easy to use, and when i had a question, support team was very helpful. I'm pleased to have this plugin on my website. It looks great already! Excited to be able to have translated version! Thanks guys! Great work you're doing!
"
"We love this plugin! It is easy to use and we can organize it as we wish. A really good tool! The program has all the features we need and there are even more options! Lovely thank you!
"
"Great plugin, thank you! Definitely worth the purchase and we've already implemented it on our site.Thanks again for a simple chat setup!
"
1 Site License
Included: Use the plugin on 1 site.
Get all the features listed below
Quick email support
Access to updates forever
3 Site License
Included: Use the plugin on 3 sites.
Unlimited Site License
Included: Use the plugin on Unlimited Sites.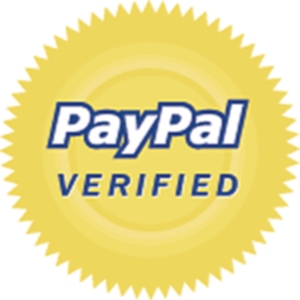 * Your download link will be immediately emailed to you as soon as the payment is complete. (Please check your Junk folder too)
If you are a non profit organization, please contact us